Welcome to your definitive guide to exploring Wroclaw, Poland, a spectacular travel destination that promises a memorable vacation in 2023. Nestled on the Oder River, Wroclaw, also known as the "Venice of Poland," is famed for its picturesque Old Town, charming market squares, and countless bridges. With a unique fusion of Gothic and Baroque architecture, vibrant culture, and rich history, Wroclaw extends an invitation for a vacation you'll remember for years to come.
Why Visit Wroclaw in 2023?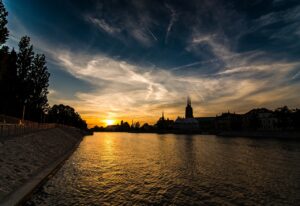 As the heart of Poland, Wroclaw is an unmissable stop on every traveler's itinerary. But why should you visit Wroclaw in 2023? The reasons are manifold.
Wroclaw is a city that never stands still, continuously reinventing itself while honoring its historical roots. The city's mesmerizing Market Square (Rynek), the centuries-old University of Wroclaw, and the famous Panorama of Raclawice painting are just some reasons for its growing tourism sector.
Moreover, 2023 is the perfect time to explore Wroclaw's iconic Cathedral Island (Ostrów Tumski), the oldest part of the city. The ambience is unparalleled when the streets are illuminated by hundreds of gas lanterns at dusk – a daily spectacle maintained by a city lamplighter.
Also, if you're wondering about the best time to visit Wroclaw, you'll be pleased to learn that the city is enchanting all year round. However, the spring and summer months are particularly captivating when the city's floral displays are in full bloom and outdoor events are in abundance.
Getting There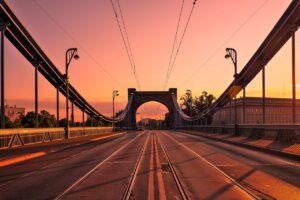 Now, let's talk about how you can embark on this adventure and travel to Wroclaw. Thanks to the city's well-connected Copernicus Airport, direct flights to Wroclaw are available from many major European cities, making it a convenient travel destination. And in 2023, it's even easier to reach this Polish gem, with more airlines offering routes to Wroclaw than ever before. So, whether you're planning a spontaneous weekend getaway or a lengthy exploration, Wroclaw is just a flight away.
Remember, the adventure begins long before you set foot in the city. The journey is an integral part of any travel story, and your flight to Wroclaw is where your Polish tale starts.
Keep an eye on airline schedules and deals, pack your bags, and get ready for a vacation in Wroclaw that 2023 has made even more accessible and enticing.
Accommodations: Best Hotels and Places to Stay in Wroclaw 2023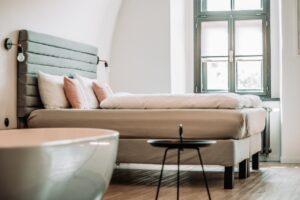 Finding the perfect base for your Wroclaw adventure in 2023 has never been easier. From luxurious five-star hotels to charming boutique stays, the best places to stay in Wroclaw cater to all tastes and budgets.
For a lavish experience, consider the iconic Monopol Hotel, rich in history and modern comforts. If you're looking for something uniquely Wroclaw, boutique hotels like The Granary – La Suite Hotel offer an intimate experience steeped in local charm.
For budget travelers, Wroclaw's hostels and guesthouses provide comfort without breaking the bank. The city's thriving Airbnb scene also offers a range of Wroclaw accommodation options, from chic city-center apartments to quaint rooms in the historic district.
No matter where you choose to stay, you're never far from the action in this compact city, making it easy to explore Wroclaw's countless attractions.
Wroclaw's Top Attractions in 2023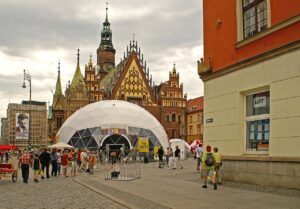 Wondering what to do in Wroclaw? 2023 promises an array of captivating Wroclaw attractions, ready to be explored.
Begin your adventure at the Market Square, a vibrant hotspot of cafes, shops, and the stunning Gothic-style Old Town Hall. Don't miss a visit to Cathedral Island, Wroclaw's oldest neighborhood, renowned for its beautiful cathedrals and iconic Tumski Bridge.
For art enthusiasts, Wroclaw hosts numerous galleries, including the renowned National Museum. Science lovers should check out the Centennial Hall and the adjacent Multimedia Fountain, especially captivating during the night light-and-sound shows.
Lastly, a fun attraction for all ages – embark on a hunt for the Wroclaw Dwarfs, small figurines scattered across the city, each telling a piece of Wroclaw's history.
Food & Cuisine: A Taste of Wroclaw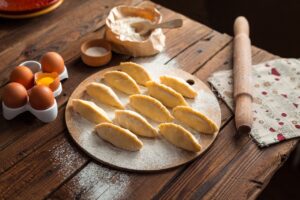 No visit to Wroclaw is complete without savoring its culinary delights. From traditional Polish food to innovative fusion cuisine, Wroclaw's restaurants serve up dishes that tantalize the taste buds.
Start your day with a hearty Polish breakfast at one of the local bakeries. For lunch, indulge in Pierogi (Polish dumplings) at a traditional Milk Bar. As evening falls, dine in style at one of Wroclaw's fine dining establishments, like the Michelin-recommended White Rabbit.
Remember to save room for a Paczki, a Polish doughnut, paired perfectly with a cup of coffee from one of Wroclaw's artisanal coffee shops.
Whether you're a foodie looking for the next gastronomic experience or someone seeking comfort in a hearty meal, Wroclaw's cuisine in 2023 promises to satisfy every palate.
Nightlife in Wroclaw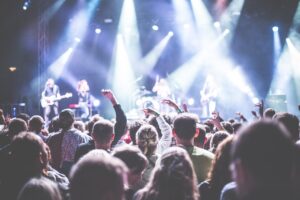 Experience the magic of Wroclaw nightlife, an enticing blend of lively bars, cool clubs, and atmospheric wine cellars. From vibrant DJ sets to intimate live music performances, the nightlife in Wroclaw has something to suit every mood.
Begin your evening at one of the riverside bars, where you can enjoy local craft beers while soaking up the sunset views. Later, head to Pasaz Niepolda, a bustling hub of nightclubs in Wroclaw, where you can dance till the wee hours. For something more low-key, explore the city's jazz clubs or treat yourself to an evening of opera or theatre at Wroclaw's stunning Opera House.
Outdoor Activities and Nature Excursions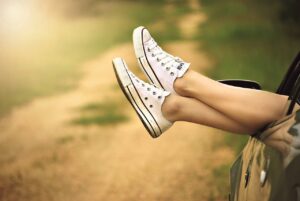 For those who love the outdoors, Wroclaw offers a host of activities and nature tours. Explore the city's many parks, like Szczytnicki Park, perfect for a leisurely stroll, or enjoy a boat ride on the Oder River for a different perspective of Wroclaw's skyline.
For a family-friendly day out, visit the Wroclaw Zoo and Afrykarium, the only Africa-themed oceanarium in Europe. Alternatively, venture just outside the city to the beautiful Milicz Ponds Nature Reserve, known for its birdwatching opportunities.
Whether you're a seasoned adventurer or a nature-loving enthusiast, Wroclaw's outdoor activities are sure to invigorate your senses.
Special Events and Festivals in Wroclaw 2023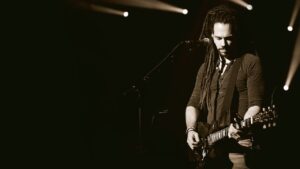 Mark your calendars because Wroclaw events in 2023 promise to be bigger and better than ever. The city hosts a range of festivals, concerts, and cultural events, ensuring there's always something exciting happening.
Experience the city's vibrant culture at the New Horizons Film Festival, one of the biggest film festivals in Poland. For music lovers, the Wroclaw Opera Festival and the Jazz on the Odra festival are not to be missed. And if you're visiting during the festive season, the Wroclaw Christmas Market is considered one of the best in Europe.
These festivals in Wroclaw provide a great opportunity to immerse yourself in local culture, making your 2023 vacation even more unforgettable.
Shopping in Wroclaw: Best Souvenirs and Local Crafts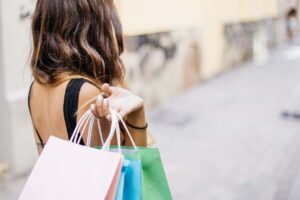 Indulge in a little retail therapy during your visit with the best shopping in Wroclaw. The city's markets, boutiques, and craft shops offer a myriad of treasures waiting to be discovered.
Wroclaw's Market Hall (Hala Targowa) is a must-visit, brimming with local produce, crafts, and traditional Polish ceramics. For something unique, visit Jatki Street, where local artisans sell their work. Here you can find the perfect Wroclaw souvenir to remind you of your visit, from handcrafted jewelry to artisanal soaps.
Practical Information: Safety, Transportation, and More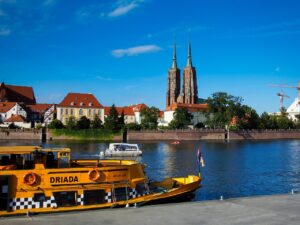 Wroclaw is considered one of the safest cities in Poland, with a welcoming atmosphere and a vigilant local police force. However, like any travel destination, it's always wise to take basic safety precautions.
As for transportation in Wroclaw, the city boasts an efficient public transportation system consisting of trams and buses. For a more personal mode of transport, consider renting a bike or taking advantage of the numerous walking routes.
Other practical Wroclaw travel tips include learning a few basic Polish phrases, although English is widely spoken. Remember to pack a good pair of walking shoes, and don't forget to try the local delicacy, Pierogi!
Conclusion: Making the Most of Your 2023 Wroclaw Vacation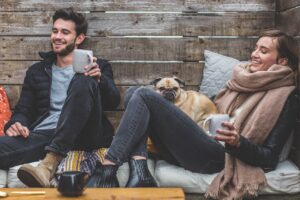 Wroclaw, with its rich history, captivating attractions, and vibrant lifestyle, is sure to provide an unforgettable vacation in 2023. Whether you're a history buff, a foodie, or an outdoor enthusiast, Wroclaw has something to offer everyone.
Remember, planning your Wroclaw trip is an essential part of the adventure. Consider the best time to visit, check for any special events or festivals during your stay, and make a list of must-see attractions.
Embrace the city's charm, relish its diverse culinary scene, and lose yourself in the fascinating tales that Wroclaw's streets have to tell. Here's to making your 2023 Wroclaw vacation the trip of a lifetime!